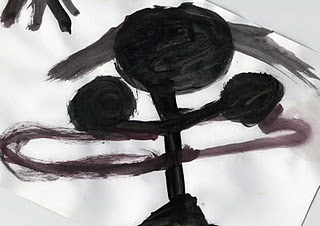 My daughter came out of school and looked up into my face and her eyes filled with tears, her mouth trembled and she broke down crying.I hugged her and said, "What's the matter?""I got in trouble. I got a note in my book," the seven-year-old said.
"Why? What happened?"
"I was in the bathroom during class… without the teacher's permission."
Ha, I thought. That's nothing, that's nothing at all.
She continued to sob.
Well, it was pretty bad, I guess. Yeah, come to think of it, that was really bad. So don't do it again, and don't do anything worse than that. Nothing that I ever did.