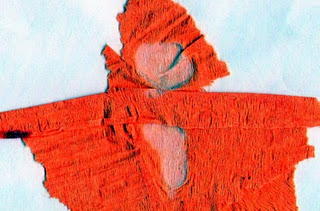 As my two eldest children grow, the sightings of dinosaurs, ghosts, monsters and vampires in our house are diminishing. There's more chatter in their games about animals, humans and pets, and about a few famous soccer players. A ghost will occasionally enter to send chills up their spines. But the sightings are increasingly at bedtime – and sometimes only as a delay tactic for going to bed or to turn off the light.
Not my youngest. She's two and she's just entering the world of monsters. And it's a crowded world.
We're having dinner at the kitchen table in our new house and no less than a dozen monsters have come to interrupt us.
"Oh no, monster!" she exclaims, pointing up to the ceiling.
"Away, monster," I say with enthusiasm.
But they keep coming and coming and coming.
My brave son, now five years old and chivalrous and knightly, decides he can lend a hand. "I will fight them," he says to his sister.
He gets down from the table and walks to the far end of the kitchen and spins round and returns with huge muscles. He is a muscleman. And he begins to punch, kick and pound the monsters to eradicate them from the kitchen. Within minutes he's driven away a heap. But the littlest one spots another monster and another and another.
My son soon tires and slouches off to bed. That's enough fighting for today.
But the monsters have not disappeared. The next morning the children come to the table for breakfast reinvigorated. So do the monsters.
"Monsters!" the littlest one gasps and points. "Ah! Another monster. Monsters!"
Her hero, the monster-buster extraordinaire, looks up and feigns interest. But after such a laborious night of fights he isn't about to take them on this early in the morning. Not on an empty stomach.
"Breakfast," he says. "Breakfast, please."