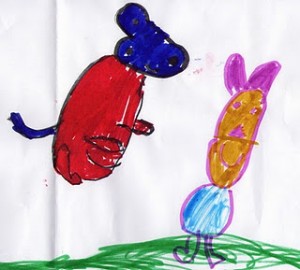 We've not had to touch the subject of the facts of life yet. It's still a mystery to my three children, all under the age of seven. They believe that before they were born they were twinkles in mummy's eyes.
Now the discussion has resurfaced because their auntie in England is about to have a baby.
"She swallowed it," my five-year-old son says. "That's how she got it in her belly. She swallowed the baby."
Original, I thought. Then I excused myself to fetch my wife a cup of tea, leaving her with the perplexed face of my seven-year-old daughter who wasn't buying her brother's explanation.
"You can't swallow a baby, silly," she tells her brother. "It'd be like that woman who swallowed a spider."