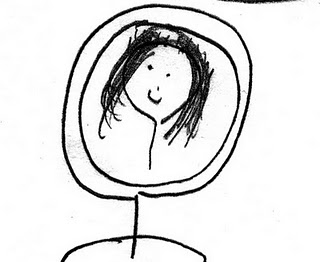 As a reporter, I am always on the lookout for stories.
So I perked up when my eldest daughter started telling me about the stories she was hearing from her classmates.
"In Mar del Plata," the seven-year-old told me, "there are ghosts."
"Go on," I said.
"My friends have heard them when they're in bed. At night. Noises. It happens in hotels, the ghosts come out…"
She pauses.
Then says, "When can we go? Because I want to take my camera, and I'm going to video the ghosts. We'll have to stay in a hotel, and I will go around looking for them, and if I don't find them I will wait for them in bed until they come out. And I will be ready with my camera."
"Won't you be scared?" I ask.
"Very!"
"What will you do?"
"I will be brave and I will keep on videoing them… then I'll shout for you… but they'll probably be gone when you get there."
"Oh."
"But I'll show you the video, if you want."