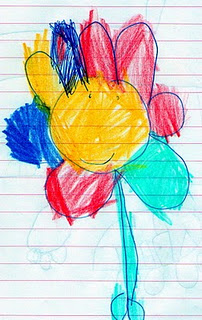 We did it. We lived without television.
Almost
When we moved to the coastal town from the big city we took everything, the TV included. What wasn't included was the cable or satellite connection. We were broke so we held out. Who cared anyway? It was summer and the beach and the pine forest stretched out before us, begging to be explored. And we explored, happily.
Then we'd come home thrilled but exhausted. We'd put our feet up and read book after book.
Almost.
The kids still had the fancy for a bit of television. And so did us parents.
So we plugged it in and connected the DVD player and watched our collection of "The Incredibles," "Fireman Sam," "Postman Pat" and "Bambi." I became fond of "The Teletubbies," at least of one scene when the four Teletubbies sit on a grassy knoll and watch the water slowly rise to become a sea before them, and then as four big ships slowly approach and then go by and the water recedes again. Good dreamy stuff to chill out to and watch over and over again until you disappear into a psychedelic trance.
We soon exhausted our library of flicks and the kids took to flipping through their books and asking mummy and daddy to read to them. The Cat in the Hat, Where the Wild Things Are, Millions of Cats, Curious George. We'd nurtured bookworms by cutting out the TV. Or by cutting back.
The kids would still get the urge to zone out with the TV after a day at the beach. So I'd put on "The Teletubbies" and sit down on the sofa with them to chill.
"Not this again," they'd protest.
"Aw, but the ship scene's so relaxing," I'd say.
"Dad!"